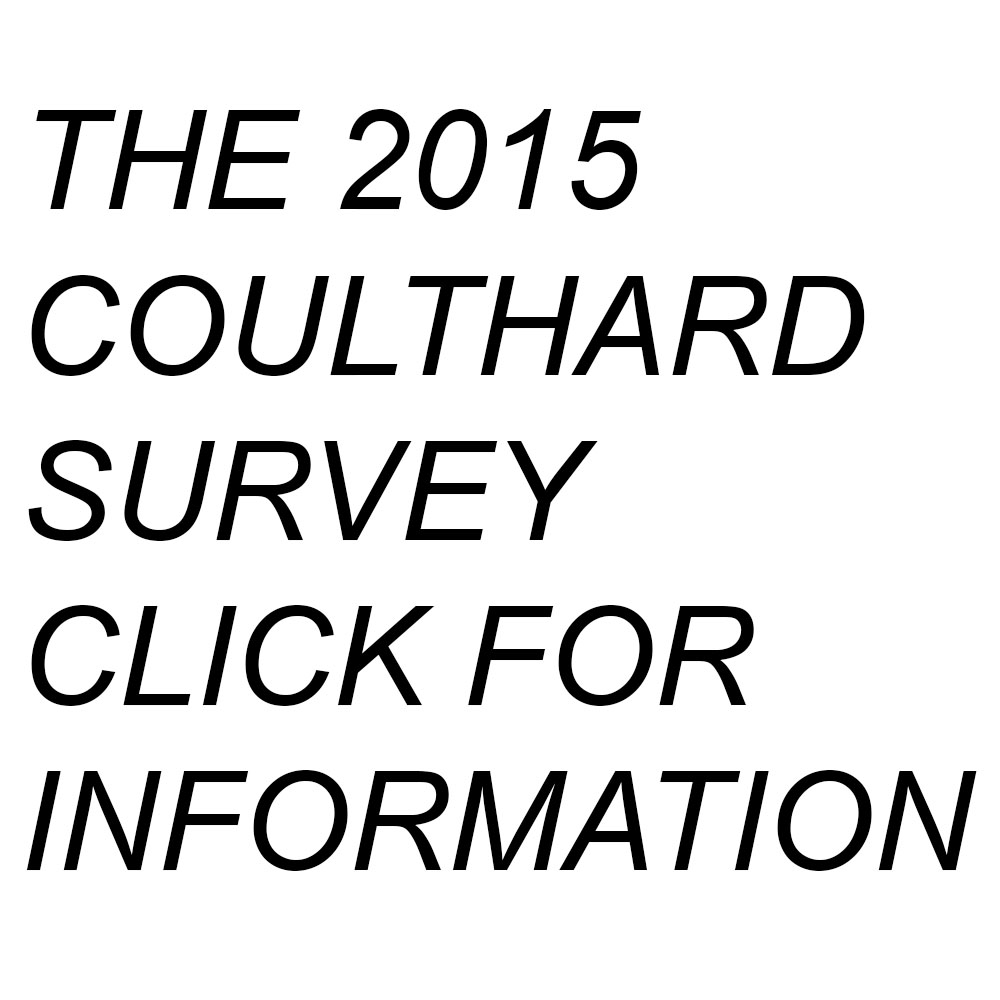 INFORMATION
In the run up to the 2015 General Election, I created an anonymous online survey consisting of 89 questions on a variety of topics. 102 people responded to the survey, and their answers to the questions were represented visually in individual (voting) 'patterns'.
Question 1
How old are you?
Age range of 21-62
Average age 35
Question 2
What sex are you?
Female 40.2%
Male 58.82%
Other 0.98%
Question 3
How would you describe your gender?
Heterosexual 77.57%
Homosexual 1.87%
Transsexual 0.93%
Lesbian 0.93%
Gay 2.8%
Pansexual 1.87%
Queer 2.8%
Questioning 3.74%
Intersex 0.93%
Intergender 0.93%
Asexual 0.93%
Other 4.67%
(other answers include; female; I wouldn't; straight but I may be surprised someday; I thought gender was the sex I identify with, if any, not my sexual orientation; gender is male, sexual orientation straight; loving)
Question 4
In the UK General Election how will you vote?
Conservatives 2.94%
Labour 17.65%
Liberal Democrats 0.98%
Scottish National Party 31.37%
UKIP 0.98%
Greens 27.45%
I don't know yet 10.78%
I'm eligible to vote but I won't 0.98%
I'm not eligible to vote 5.88%
Other 0.98% (other answers; TUSC)
Question 5
When voting, what's most important to you (choose one)
The party 21.57%
The candidate 2.94%
Local politics 10.78%
National politics 50.98%
Tactical voting 7.84%
Other 5.88%
(Other answers include; long term goals; Earth Politics; the awareness of issues beyond Alan Sugar's boardroom; anti-war and austerity; representation; party policies; politics)
Question 6
Do you think context is important?
Yes 53.92%
No 1.96%
It depends on the context 38.24%,
What does context mean? 3.92%
Question 7
Do you think there is such a thing as evil?
Yes 43.62%
No 56.38%
Question 8
Describe your employment status
Self-employed 32.99%,
I work for someone else 8.25%
I work for a company 40.21%
I'm retired 2.06%,
I'm unable to work 2.06%
I'm in fulltime education and work 4.12%
I'm in fulltime education and don't work 2.06%
I'm a stay-at-home parent 2.06%,
Other 6.19%
(other includes; Self-employed and part-time casual; multiple of the above; I both work for someone else and in education and for myself; I'm in part-time education and work; I work for myself, for other people and I am in part-time education; work pt study pt)
2015 Coulthard Survey - Question 9
Are you worried about being the victim of a terrorist attack?
No 76.6%
Yes 15.96%
I don't believe in terrorists 7.45%
Question 10
Can you play a musical instrument?
Yes 52.69%
No 37.31%
Question 11
If you were to describe yourself as a colour, what would it be? Yellow 4.26%
Red 8.51%
Blue 11.7%
Green 10.64%
Brown 2.13%
Grey 6.38%
Cerulean blue 9.57%
Ochre 5.32%
Coral 6.38%
Auburn 2.13%
Off-white 5.32%
Purpley-black 2.13%
No colour 11.7%
Other 13.83% (other includes; electric pink; multi (2); all colours at once; maroon; I'm colourblind; aquamarine; white; salmon pink; orange)
Question 12
What do you think its worse to be, bald or racist?
Bald 2.13%
Racist 97.87%
Question 13
How often do you read books?
Every day 26.6%
More than once a week 29.79%, once a week 7.45%
Couple of times a month 12.77%
Once a month 5.32%
Less than once a month 12.77%
I don't read books 5.32%
Question 14
Do you have children? If so, how many?
No children 60.64%
One child 14.89%
Two children 21.28
Three children 3.19%
Question 15
If you do not have children, would you like to?
Yes 1 child 6.67%
Yes 1-2 children 38.33%
Yes more than 2 children 8.33%, Yes 15%
No 13.33%
I don't know 16.67%
It's not possible for me to be a parent of any kind 1.67%
Question 16
Do you agree with the following statement? 'Too many people in the UK are going to university':
Agree 28.72%
Disagree 71.28%
Question 17
Which of the following applies to you?
I am religious 5.32%
I am not religious 94.68%
Question 18
If applicable, please enter your religion below:
Church of Scotland
Pagan
Christian (3)
Devotion to purpose
I am not affiliated but i am interested in religion/philosophy
Lapsed catholic
Catholic
Hindu
Question 19
Do you believe in 'robot rights'?
Yes 8.79%
No 39.56%
I don't know 51.65%
Question 20
Do you send postcards to people?
Yes 48.35%
No 35.16
No I buy them and the stamps but forget to send them 16.48%
Question 21
How comfortable are you to discuss menstruation?
Very, with anyone anytime 54.95%
Comfortable in private with friends of any sex/gender 34.07%
Comfortable to discuss with 1 or 2 people 3.30%
Comfortable to discuss with the same sex as myself 4.40%
I have never had a conversation about menstruation 3.30%
Question 22
If it was proven in the future that plants and vegetables had 'feelings' would you stop eating them?
Yes 7.69%
No 92.31%
Question 23
If you could switch sex for a day, would you?
Yes 74.73%
No 25.27%
Question 24
Have you ever cheated on a partner?
Yes full sex 32.97%
Yes some sexual activity 9.89%
Yes kissing 8.79%
No never 43.96%
I've never had a partner 2.20%
I don't agree with the concept of 'cheating' 2.20%
Question 25
Do you agree? 'Young people nowadays are wearing the same clothes as i did when i was young'
Agree 34.48%
Disagree 65.52%
Question 26
Do you agree? - 'Its perfectly normal to look at people you find attractive'
Agree 96.55%
Disagree 3.45%
Question 27
Do you agree or disagree? 'Politicians nowadays are too concerned with not saying the wrong thing'
Agree 73.56%
Disagree 26.44%
Question 28
Do you agree? - 'climate change is man-made'
Agree 85.06%
Disagree 12.64%
I don't believe in climate change 2.30%
Question 29
Do you agree? - 'people should go back where they came from'
Agree 1.15%
Disagree 98.85%
Question 30
Do you agree? - 'some things are better left unknown'
Agree 50.57%
Disagree 49.43%
Question 31
Do you think artists should explain themselves?
Yes 8.24%
No 30.59%
Sometimes 61.18%
Question 32
Do you have a 'disorder' or a 'syndrome'?
No 78.82%
Yes 21.18%
(Details given include; Wolff Parkinson White Syndrome; Anxiety (2); Eczema; Compulsive honesty; Histaminosis; OCD (2); Wheat yeast and dairy allergies; IBS (2); Raynaulds; Depression (2); Diagnosed Dyscalculia; Are allergies disorders? Is that the point of the question?-ie do I consider myself afflicted?well...; Asthma
Question 33
Are 'reasons' and 'excuses'...
The same thing 5.88%,
Different things 90.59%,
I don't understand the question 3.53%
Question 34
Do you think the NHS should be free for all?
Yes 91.76%
No 8.24%
Question35
Do you think there is a worldwide conspiracy to prevent the development of cheap, clean, renewable energy?
No 43.53%
Yes 47.06%
Yes and the conspirators are...9.41%
('conspirators' include; Fossil fuel companies; Lobbyists; Potentially out there; Conspiracy is a loaded term. A collection of interests in the maintenance of existing energy usage is closer to the mark; I think conspiracy is too strong a word, but it's in a lot of peoples interests not to develop it; Partly the existing energy sector; US Federal Reserve, Saudi Royal family, other Royal families; Corporate companies; Rich people; idk, probs
Question 36
Do you agree? - 'men are not in control of their erections'
Agree 64.71%
Disagree 35.29%
Question 37
Do you agree? - 'politicians should speak their minds'
Agree 70%
Disagree 30%
Question 38
Do you dance enough?
Yes 31.25%
No 66.25%
I never dance and that's fine with me 2.50%
Question 39
Do you take any recreational drugs?
Yes every day 1.25%
Yes once a week or more 2.50%
Yes once a month or more 8.75%
Yes occasionally 27.50%
No, I used to but not anymore 38.75%
Yes only once in my life 10%
No never 11.25%
Question 40
Would you like to build your own house?
Yes 71.25%
No 25%
I already have 3.75%
Question 41
Do you think that people who are poor aren't working hard enough?
No, they are not working hard enough 3.75%
Yes they are working hard enough 41.25%
I don't know 55.0%
Question 42
Is your job any of the following?
Vital 21.95%
Pointless 10.57%
A joke 6.5%
An obstacle 11.38%
Fulfilling 36.59%
A waste of time 4.07%
I don't have a job 4.88%
None of the above 4.07%
Question 43
If you were given £1000 and told to buy art with it, or invest it in shares, what would you do?
Buy art 80.52%
Invest in shares 19.48%
Question 44
Do you masturbate? If yes, how often?
No I have never masturbated 3.90%
No I do not masturbate but I used to 2.60%
Yes at least once a week 57.14%,
Yes at least once a month 20.78%
Yes at least once a year 2.60%,
Yes once in a blue moon (approx. once every 2.7 years) 3.90%
Question 45
Do you own any property? (Including having a mortgage)
Yes I own more than one property 11.69%
Yes I own one property 33.77%
I do not own and never have owned any property 54.55%
Question 46
Whats more important, common sense or making mistakes?
Common sense 55.84%
Making mistakes 44.16%
Question 47
Do you miss handwriting?
Yes 57.14%
No 42.86%
Question 48
Are you worried about immigration to the UK?
Yes 11.69%
No 88.31%
Question 49
Does this statement apply to you? 'I am a feminist'
Yes I am a feminist 72.37%
No I am not a feminist 27.63%
Question 50
Do you agree? - 'painting is dead'
Agree 6.58%
No 93.42%
Question 51
Which is more important, to tell the truth at all times, or to lie to protect others?
Truth at all times 50%
Lie to protect others 50%
Question 52
Do you agree or disagree? 'there's too much stuff'
Agree 80.62%
Disagree 19.74%
Question 53
Do you ever wish you were more promiscuous?
Yes 43.42%
No 56.58%
Question 54
If you were asked to describe yourself, would you?
Yes I would 61.84%
No I wouldn't 38.16%
Question 55
Place the following in rank of potential aesthetic pleasure (1 being most potentially aesthetically pleasing to you, 10 least pleasing - in this graphic 1 at left, 10 at right):
Breasts (top row)
Flaccid penis
Vagina
Erect penis
Male bum
Feet
Stomach
Female bum
Back
Eyes (bottom row)
Question 56
Do you agree or disagree? 'Someone who has smoked all their adult life, drank all their adult life and eaten lots of fatty foods without ever exercising should NOT receive free NHS care'
Agree 2.70%
Disagree 97.30%
Question 57
Have you ever thought 'I hate myself'?
Yes 68.92%
No 31.08%
Question 58
Do you agree? 'Things are black or white, right or wrong'
Agree 4.05%
Disagree 95.95%
Question 59
If you could change ethnicity for a day, would you?
Yes 81.08%
No 17.57%
Whats ethnicity? 1.35%
Question 60
Do you fear the 'rise of the robots'?
Yes 24.32%
No 75.68%
Question 61
Which of the following is most important?
The materials used 4.17%
The methods used 12.50%
The intention 59.72%
The end result 23.61%
Question 62
Are you, have you ever been, or do you ever plan to be evil?
Yes I am evil 1.33%
Yes I have been evil in the past 13.33%
Yes I will be evil in the future 4.0%
No I have never been evil 34.67%
No I have never been evil and I never will be evil 46.67%
Question 63
Are you currently or have you ever in the past, suffered from depression?
Yes 65.28%
No 34.72%
Question 64
Do you agree or disagree? 'I am the product of thousands of generations of different people, with a mixture of backgrounds and cultural inputs. Some of whom may be considered to have been of a different race to that which I consider to be my own'
Agree 95.83%
Disagree 4.17%
Question 65
Do you agree? - 'politicians should represent the views of their constituents
Agree 75%
Disagree 25%
Question 66
Would you ever describe a person of the same sex as as 'good looking/physically attractive/pretty/handsome'etc
Yes 97.22%
No 2.78%
Question 67
Are you scared of natural disasters?
Yes 31.94%
No 68.06%
Question 68
Have you ever read the bible?
Yes all of it 1.39%
Most of it 11.11%
Some of it 63.89%
The good bits 2.78%
The popular bits 8.33%
None of it 12.50%
Question 69
Is it acceptable for art to be used as an investment opportunity?
Yes 76.39%
No 23.61%
Question 70
Do you currently take any prescription drugs?
Yes every day 18.06%
Yes at least once a week 2.78
Yes at least once a month 5.56%
No I am not currently taking any prescription drugs 73.61%
Question 71
Do you think important cultural artefacts across the world should be protected for the enjoyment and appreciation of all?
Yes 94.44%
No 1.39%
I don't know 4.17%
Question 72
Do you prefer 'natural' products?
Yes 73.61%
No 26.39%
Question 73
Did you complete a university course, if so are you still actively involved in the subject you studied?
Yes and I am still actively involved 54.93%
Yes and still interested in the subject 19.72%
Yes and have very little to do with subject 5.63%
Yes and nothing to do with subject 2.82%
I didn't go to university 9.86%
I am currently at university 7.04%
Question 74
When you are with other people, do you think you are presenting them with 'the real you'?
Yes always 43.66%
Sometimes 56.34%
Question 75
Do you agree? 'There are some people who pay all their taxes, who have smoked and drank all of their lives, eat fatty food and do not exercise'
Agree 94.37
Disagree 5.63%
Question 76
Do you think the population of the planet is...
Just right 23.94%
Too high 76.06%
Question 77
Do you have any diagnosed illnesses?
No 76.06
Yes 23.94%
(details given include; Anxiety (2); Cluster headaches, Hypothyroidism; CFS; Epilepsy; Growing older)
Question 78
Do you agree? 'In order to protect us, our government needs to be able to access our private emails, telephone calls and messaging services'
Agree 7.08%
Disagree 92.96%
Question 79
Do you have a tattoo/s?
No I have none and I don't ever want one 53.52%
Yes and I will get more 14.08%
Yes and that's enough thanks 16.90%
Yes but I regret it/them 1.41%
No but I'd like one or more 14.08%
Question 80
Did you ever reach a point in your life when you thought 'my parents are just normal people' if so, at what age?
No I've never thought that 19.72%
Yes between age of 0-15 yrs 14.08%
Yes ages 15-30 59.15%
Yes ages 30-50 yrs 7.04%
Question 81
Do you agree? 'Museums should return objects to their country of origin if it is safe to do so'
Agree 61.97%
Disagree 38.03%
Question 82
If you could move to any other country in the world tomorrow, where would it be?
I wouldn't move from my country 40.85%
I would move to...59.15%
(Answers included; Italy (4); Canada (3); Mexico; Japan; Sweden (2); Ethiopia; Australia; Spain (2); Anywhere; Germany (3); Portugal; Argentina (2); USA (5); Thailand; France; Fuji; Vietnam; Iceland (2); New Zealand ; Malta; Barbados; Norway; Anywhere else; Germany Belgium Canada; East Germany)
Question 83
Do you ever think 'I am happy with who I am'?
Yes every day 36.62%
No never 2.82%
Yes occasionally 57.75%
Yes I did once 2.82%
Question 84
Do you think national military service for all men and women under the age of 21 is a good idea?
Yes 11.27%
No 88.73%
Question 85
Have you ever had a conversation with a person from the following places?
(Left to right) Western Europe, Middle East, Shetland Islands, Argentina, Canada, Nigeria, China, North Africa, Israel, Russia, Kingdom of Fife, Wales, Central America, Armenia, a refugee, a ghost/spirit/dead person, Eastern Europe, Somalia
Question 86
How many heroes and/or heroines so you know?
None 44.93%
One 5.08%
Two 10.14%
Three 4.35%
Four 2.9%
Five 4.35%
More than five 27.54%
Question 87
Please select the statements you agree with (can choose more than one)


 
Art should make you think 89.86%
Art is totally pointless 14.49%
There is no such thing as art 8.70%
Art should challenge generally accepted ideas and preconceptions 75.36%
Art should be beautiful 27.54%,
Artists should be knowledgeable of the history of art 33.33%
Artists should be educated in universities/colleges 7.25%
Art should be original 33.33%,
There is no such thing as originality 34.78%
Art should be more intellectual 18.84%
Art should be less intellectual 18.84%
Artists should talk about their ideas 47.83%
Artists should never reveal their thought processes 8.70%
Question 88
Would you describe paedophiles as any of the following?
Evil 14.44%
Neurologically damaged 38.89%
Victims 14.44%
None of the above 32.22%
Question 89
If you could travel back in time to witness one of the following moments in history, which would you choose?


 
The moment of Christ's crucifixion 14.49%
The first meeting between Homosapiens and Neanderthals 28.99%
The last breath of the last living dinosaur 15.94%
The painting of the Chauvet cave 11.59%
The completion of the Great Pyramid at Giza 28.99%